Meet Our Team
At Healthy Smiles Dental Office, we make patient care our top priority. We offer personalized and comprehensive dental care in Sherman Oaks, Encino, North Hollywood and Studio City, California, and the Los Angeles area to help you create your healthiest and most attractive smile. Our dentists and team strive to cultivate a relaxing and comfortable environment to make your dental experience a positive one. With comfort-promoting amenities readily available, you are sure to leave our office feeling great about your experience and smile. We offer treatments for every memeber of your family from the youngest child to the oldest grandparent. Schedule an appointment with Dr. Cory Rabonza and associates today at 818-788-3168. We are eager to care for your smile needs!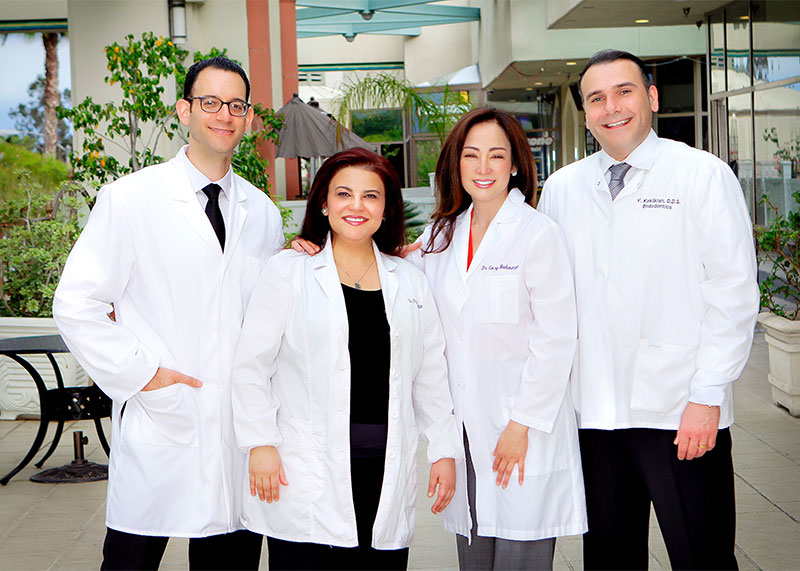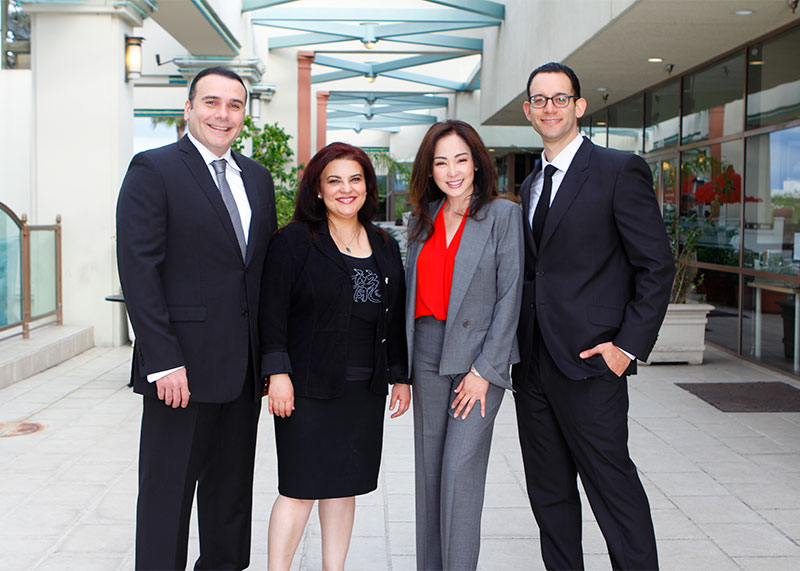 ---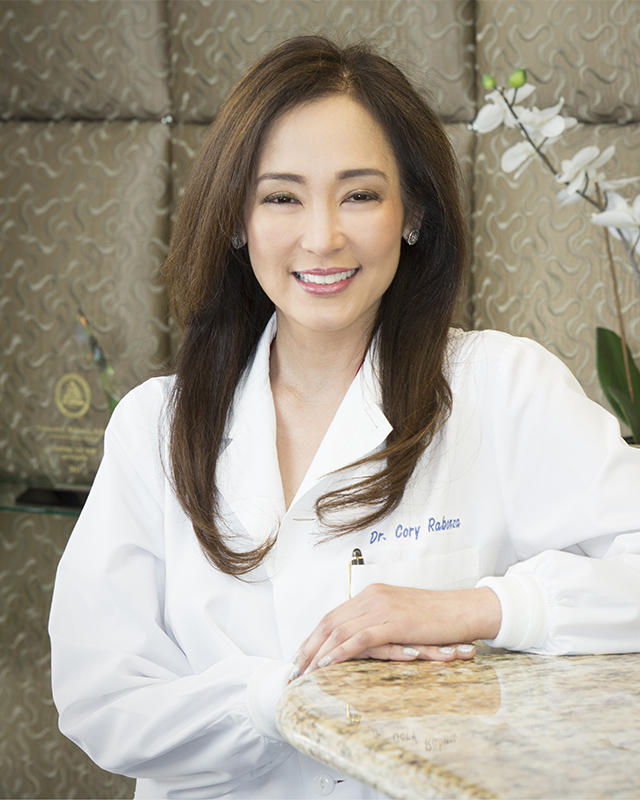 Cory Rabonza, DDS
Dr. Cory Rabonza, a well-loved dentist in Sherman Oaks who is passionate about enhancing the smiles of her patients and believes that a smile can make a difference. With an understanding of various dental needs, she is able to be compassionate and empathetic with each of her patients. With a dedication and commitment to the highest standard of dental services, she is consistently motivated to reach the best possible outcome in all of her procedures.
Dr. Cory Rabonza practiced in Beverly Hills for four years before opening her practice in Sherman Oaks, California, in 2002. Her clinical practice focuses on restorative, cosmetic and family dental procedures. She has studied extensively to enhance her skills in the cosmetic field of dentistry. She has been trained by dental experts from UCLA, Esthetic Professionals and the prestigious Las Vegas Institute for Advanced Dental Studies. Her dental education combined with her extensive experience and training in the field of cosmetic dentistry has made her sought after by many to improve their smiles.
Patients who come to Healthy Smiles Dental Office leave the office feeling satisfied due to her meticulous eye for perfection. She is a member of the Academy of General Dentistry and American Academy of Cosmetic Dentistry. She continues to acquire over 200 continuing education credits every year.
Dr. Rabonza is committed to her patients' full satisfaction as attested by the testimonies of those whose smiles have been improved by her help. Her continuing education assures that her procedures only follow the latest dental techniques with the most updated technology available.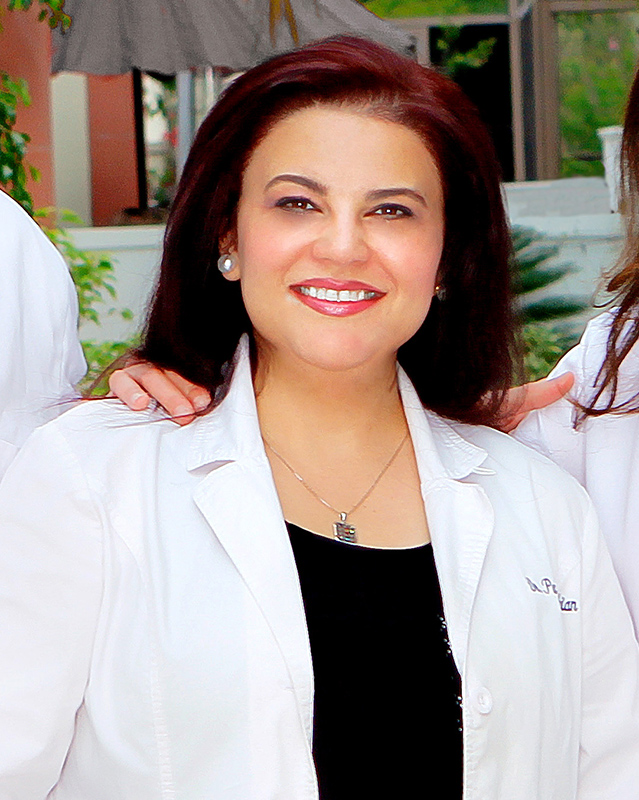 Parisa Eshaghian, DDS
Dr. Parisa Eshaghian, a renowned dentist, thrives on providing exceptional customer satisfaction. With her love of the arts and sciences involved in dentistry combined with her desire to help and enhance the lives of others, she consistently works to provide the best possible care for her patients. She is one of the general practitioners at our office.
After graduating with honors from UCLA in the field of biology, Dr. Eshaghian attended UCLA School of Dentistry, where she was on the dean's honors list when she graduated in 2001. She has extensive experience in all phases of dentistry, especially cosmetics, root canals, crowns, bridges and extractions. Patients in Sherman Oaks find confidence in her expertise.
Her excellent work comes from paying attention to details as well as caring and doing what is for the best interest of her patients. She is considered by her patients to be gentle and caring, and as a result, her patients are very comfortable with her.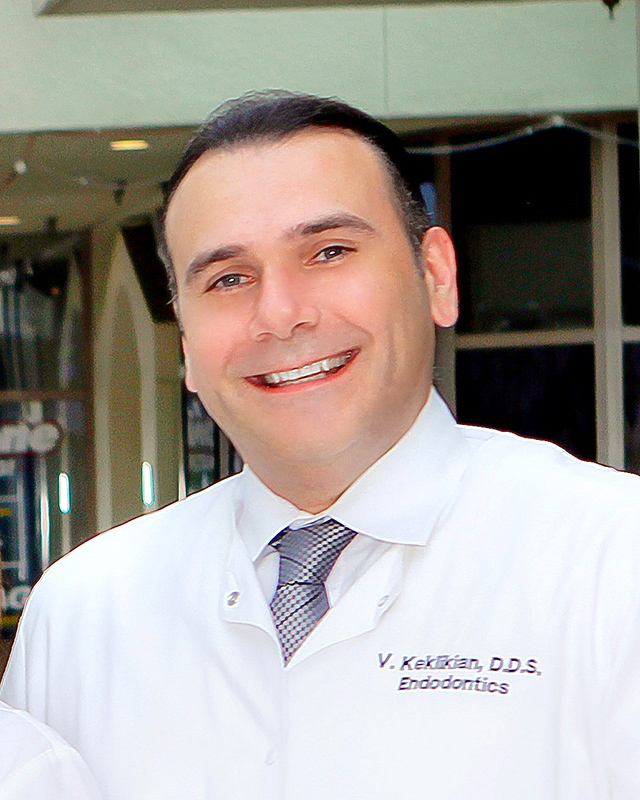 Vatche Keklikian, DDS
Dr. Vatche Keklikian is a root canal specialist who received his DDS from the University of Southern California, School of Dentistry. He graduated with honors in 2002 and continued his pursuit of higher education by completing a one-year general practice residency at LA County and VA Hospitals.
After a rigorous residency program, Dr. Keklikian worked as a general dentist for one year. His desire for endodontics led him to Stony Brook, School of Dental Medicine in New York. There, he received specialized training for root canals and acquired the knowledge and skills to become a master practitioner in his field.
He is a proud member of the ADA®, CDA and AAE. Dr. Keklikian currently lives and works in Los Angeles County. He loves his career and takes pride in delivering outstanding care to every patient he treats. When not at work, Dr. Keklikian enjoys spending time with his wife and family.
Ori Levy, DDS
Dr. Ori Levy is a periodontist specializing in controlling gum disease, dental implant placement for missing teeth and periodontal cosmetic surgery.
Dr. Levy graduated from the University of California, Los Angeles with a Bachelor of Arts degree in economics. Continuing his education at UCLA, Dr. Levy obtained his dental degree in 2005. Dr. Levy received his periodontal graduate certification from the Greater Los Angeles Veteran Affairs Healthcare System in West Los Angeles. During his specialty training, he conducted advanced research on dental implants. Dr. Levy attends numerous continuing education courses and professional meetings during the year to keep up with the latest techniques in the rapidly expanding periodontal field. In 2009, Dr. Levy became a diplomate of the American Board of Periodontology. A diplomate is a periodontist who has made significant achievements beyond the mandatory educational requirements of the specialty and who is certified by the American Board of Periodontology.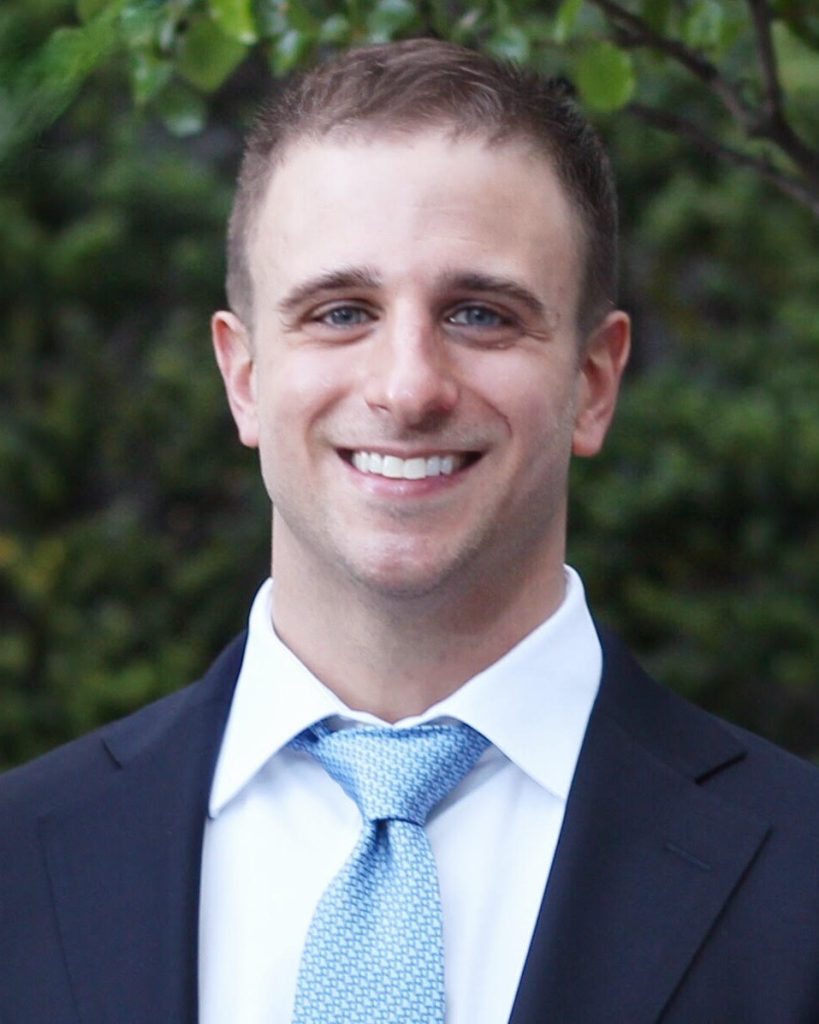 Peter Balacky, DDS
Dr. Peter Balacky is an oral surgeon and native of New York. He received his undergraduate and dental degrees at Stony Brook University. He then went on to complete a residency in oral and maxillofacial surgery at Northwell Health. During his four years of postgraduate training, he rotated at a number of hospitals, including Stony Brook University Hospital, Northport VA Medical Center, Northshore University Hospital and Nassau County Medical Center. During his residency, he was trained in the full scope of oral and maxillofacial surgery.
Dr. Balacky has superb patient care skills and outstanding knowledge within the specialty of oral surgery and dentistry. He has been trained in modern cutting-edge techniques utilizing the most advanced technology. He applies this to patient care in a personal and gracious manner. With empathy and compassion, he relates to all his patients, creating comfortable and lasting interactions. He is extensively trained with focus on dentoalveolar and implant surgery. He is proud to be a member of Healthy Smiles Dental Office, where patient care is unparalleled.
Dr. Balacky relocated to California last year with his wife, Victoria. On his time off, he loves going to the beach and spending time with his wife and family.
David Simon Khandabi, MD
Dr. Khandabi is our sedation doctor and graduated cum laude with a Bachelor of Science in neuroscience from the University of California, Los Angeles. He earned his medical degree at the David Geffen School of Medicine at UCLA. Following graduation, he served a residency at Kern Medical Center in Bakersfield, CA and an Anesthesiology Residency at the University of Southern California, Los Angeles County.
Professional Experience:
Hospital Affiliations:
2015 – Present
Assistant Clinical Professor Department of Anesthesiology
UCLA, David Geffen School of Medicine, Los Angeles, CA
12/2012 – Present
Attending Physician
West Hills Hospital, West Hills, CA
2008 – Present
Attending Physician
Valley Presbyterian Hospital, Van Nuys, CA
Surgery Center Affiliations:
11/2015 – Present
Attending Physician
Beverly Hills Institute of Plastic Surgery, Los Angeles CA
4/2015 – Present
Attending Physician
MD Surgical Solutions, Encino, CA
11/2014 – Present
Attending Physician
Regency Surgery Center, Encino, CA
Certifications:
Diplomat American Board of Anesthesiology
Board Certified in Anesthesiology
DEA Certificate
California Physician and Surgeon Certificate
Advanced Cardiac Life Support Certificate
Pediatric Advanced Life Support Certificate
Teaching Experience:
| | |
| --- | --- |
| 2008 – Present | AN 250.08 Advanced Clinical Clerkship |
| 2010 – Present | AN350.01 Anesthesiology Advanced Sub-Internship |
| 2018 – Present | Lecture Series: Regional Anesthesia of the Upper and Lower Trunk |
Professional Organizations:
| | |
| --- | --- |
| 2008 – Present | California Society of Anesthesiologists |
| 2008 – Present | Olive View-UCLA Department of Anesthesiology Committee |
| 2008 – Present | Quality of Care Committee |
| 04/2016 – 06/2017 | Olive View-UCLA Patient Safety Committee |
| 04/2016 – 06/2017 | Olive View-UCLA Emergency Management Committee |
| 10/2016 – Present | Olive View-UCLA Department of Anesthesiology Director of Thoracic Anesthesia |
| 06/2017 – 04/2018 | Olive View-UCLA ICU Committee member |
| 04/2018 – Present | Olive View-UCLA Emergency Management Committee |